WRITING MADE EASY!
A step-by-step writing program for all skill levels - tried & true lessons by a teacher
Online * Self-Study * Lifetime Access
---
LAUNCH SPECIAL ~ All courses 50% off! Use code: HALFOFF
---
Over the years I have learned no matter what the age of the student, the same skills repeatedly come up in terms of needing improvement when it comes to writing. I have used this experience to create a writing program with tried and tested lessons from my classroom that have worked with great success.
-Nausheen Ahmed, M.Ed., Teacher & Creator of EZ Writing Zone
Are you looking to improve your writing? No matter the skill level, EZ WRITING ZONE is the place to start! Tried and tested lessons from the classroom, created by a teacher with over 20 years of experience, all courses take into account real life questions and challenges faced by students.
The struggle is real. Many people find writing challenging since there is no right or wrong answer—or is there? In fact, there are guidelines and techniques that aid in making your writing more effective. When we talk to someone, we have our tone of voice, facial expressions, and other body language to help communicate our message. In writing, we rely solely on our words and how we organize them. Learning and applying certain guidelines and techniques will most definitely help in improving our writing skills.
In the Essentials of Good Writing series, you will learn how to choose better words for sentences, review the most commonly used / misused punctuation and grammar rules, construct different types of sentences to add variety (and fluency) to your writing, create a cohesive and coherent paragraph by logically organizing and linking sentences, and proofread and revise your work. Each course includes lifetime access to videos and downloadable worksheets with answer keys to practice the skills covered. The worksheets progress from beginner to advanced ~ complete them up to your skill level.
This four-part series will set the perfect foundation for you to succeed in school or the workplace. It is also a great introduction to our upcoming courses.
Essentials of Good Writing Part 1: WORD CHOICE - New Course Added!
Essentials of Good Writing Part 2: PUNCTUATION MATTERS - Coming March 2021!
Essentials of Good Writing Part 3: SENTENCE VARIETY & FLUENCY - Coming May 2021!
Essentials of Good Writing Part 4: PARAGRAPH STRUCTURE & ORGANIZATION - Coming July 2021!
Essay Writing & Creative Writing Courses - Coming Fall 2021!
---
*Courses are recommended for ages 10 - adult. Students must be able to read and write basic sentences & construct simple paragraphs.
---
Let the journey to great writing begin!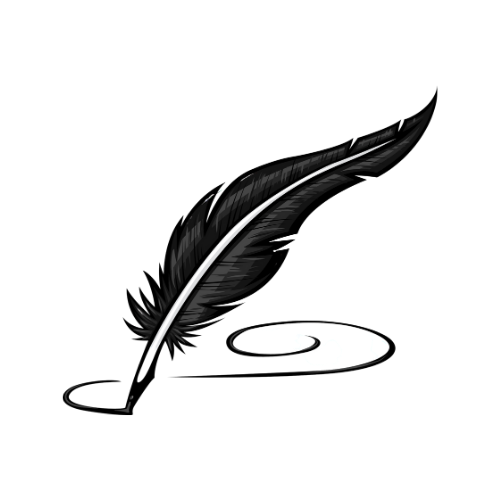 WHAT STUDENTS AND PARENTS ARE SAYING...
It was really fun !!! I learned a lot that can help me in my writing, such as replacing repeated words with details. (Ex: Replace "happy" with "joyous") 😄😄😄😄😄😄😄

Helpful, descriptive, and easy to understand! The website is easy to use, and the videos were thoroughly detailed. I have been looking for a writing class to enroll my children and so grateful to have found EZ Writing Zone. I look forward to enrolling them in the upcoming classes.
-Sadaf H., Parent
EZ Writing Zone is very helpful. The worksheets I did have helped me learn new things which I haven't learned so far. It has helped me to improve writing stories and essays.

-Mustafa A., Grade 6
I just wanted to share a quick note and let you know how helpful The Essentials of Good Writing course was for my 10 year old. He enjoyed doing every activity on his own, and it was pretty easy to navigate. He certainly learned helpful skills to improve his writing!
-Nazish J., Parent
Great! I would definitely take more courses with EZ Writing Zone.

- Isa H., Grade 12
The website is easy to use, and I hope I can take some more of the upcoming courses.

-Daania H., Grade 7
I enjoyed using the website and found it helpful.
-Samiha A., Grade 8
Completing this course helped me improve and expand my vocabulary. This will help me write better descriptive essays!
-Amal M., Grade 6
I am grateful I had the opportunity to take this course! It helped me improve both my word choice and the clarity of my writing. The course and website are easy to navigate, and the range of difficulty allows students to challenge themselves.

-Sarah Z., Grade 10
I found the course interesting and helpful. I learned new words and how to use them appropriately in my writing. Thanks!

-Hannah Z., Grade 4
The website was good overall. It taught me a lot about writing - some examples include knowing when more descriptive words and details are needed and when they are not as necessary.

-Ibrahim M., Grade 6